Episodes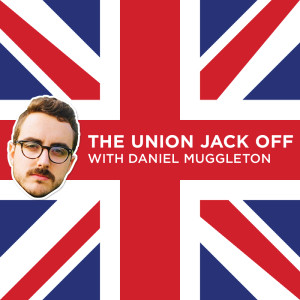 Saturday Nov 30, 2019
Saturday Nov 30, 2019
#54 | Australian comedian Daniel Muggleton interviews stand-ups from around the world about where they grew up, moving to the United Kingdom and what they don't like about the British. 
This week's guests are Yorkshire's Scott Bennett (@scottbcomedyuk) & Adelaide's Thomas Green (@thomasgreencomedy). Both are currently proud residents of Nottingham, Nottinghamshire. 
Scott Bennett talks about growing up in a one-street town - no shop, one pub - Old Snydale, being terrified of living in a big city and getting fat in Stoke-on-Trent because it was so depressing. Thomas Green talks about moving to Nottingham for love after escaping a Christian cult in Adelaide. He only started going to that church to prove to his parents he was a rebel. 
This week's Feature Track is Drito - Kate Nash, listen to more on dritokonj.bandcamp.com/music
NEWS: Daniel Muggleton - Let's Never Hang Out is currently streaming on ABC iView in Australia or on Amazon Prime Video worldwide. 
LIVE DATES: I'm on tour supporting Steve Hofstetter in Europe. 25% off tickets with promo code Muggle, buy them at www.danielmuggleton.com/gigs - my final London gig is a solo show at The Bill Murray on December 8th 9:30pm. 
Please subscribe, review and get in touch with us at theunionjackoff@gmail.com or on Twitter @TheUnionJackOff. You can hit up Daniel Muggleton on Twitter/Instagram @danmuggleton. 
Produced by Vauxhall Comedy Club Labs