Episodes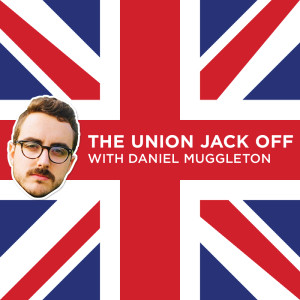 Thursday Dec 05, 2019
Thursday Dec 05, 2019
Episode 55 - The Union Jack Off with Daniel Muggleton
Australian comedian Daniel Muggleton interviews stand-ups from around the world about where they grew up, moving to the United Kingdom and what they don't like about the British. 
This week's guest is American comedian Steve Hofstetter (@SteveHofstetter)!
I've just finished supporting Steve on a European tour and we talk about his upbringing in the most diverse borough in Queens, New York, some American chat and then dive into stereotyping European people - sorry, Belgium. Clothing sizes are different, bathroom light switches and Thanksgiving lunches of gumbo & turkey in Poland. Great chat with a top bloke. 
Check out Steve's incredibly popular YouTube here: www.youtube.com/stevehofstetter
This week's Feature Track is Alex Gibson - Spirit Girl. Alex is an Aussie in London, check out his website for other tracks and live dates www.alexgibsonmusic.com
LIVE DATES: My final London gig is a solo show at The Bill Murray on December 8th 9:30pm. I'm recording it, come say hello - tickets at my website www.danielmuggleton.com 
Please subscribe, review and get in touch with us at theunionjackoff@gmail.com or on Twitter @TheUnionJackOff. You can hit up Daniel Muggleton on Twitter/Instagram @danmuggleton. 
Produced by Vauxhall Comedy Club Labs