Episodes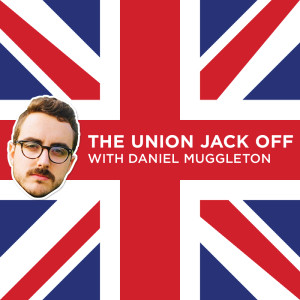 Thursday Nov 21, 2019
Thursday Nov 21, 2019
#53 | Australian comedian Daniel Muggleton interviews stand-ups from around the world about where they grew up, moving to the United Kingdom and what they don't like about the British. 
This week's guest is journalist Nooruddean Choudry (@BeardedGenius)!
We talk about growing up in Manchester, going all the way to Salford for university then back to Manchester to write for The Guardian and then JOE.co.uk. It's a non-lad website but Nooruddean defends lad culture, growing up Pakistani in one of the most diverse areas of the UK, why he hates being called 'Bearded Genius' and how football can be used to engage young people with politics. 
This week's Feature Track is Finnegan Tui x Benedict Quinn - THE MASK, get around him on YouTube and live dates are on his website www.finnegantui.com
NEWS: Daniel Muggleton - Let's Never Hang Out is currently streaming on ABC iView in Australia, or 
LIVE DATES: I'm on tour support Steve Hofstetter until December 2nd all over the UK & Europe. 25% off tickets with promo code Muggle, buy them at www.danielmuggleton.com/gigs - my final London gig is a solo show at The Bill Murray on December 8th 9:30pm. 
Please subscribe, review and get in touch with us at theunionjackoff@gmail.com or on Twitter @TheUnionJackOff. You can hit up Daniel Muggleton on Twitter/Instagram @danmuggleton. 
#TheUnionJackOff is usually available in video but this week it was filmed on the road at the JOE.co.uk Manchester offices. 
Produced by Vauxhall Comedy Club Labs