Episodes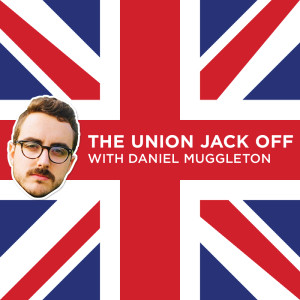 Thursday Nov 14, 2019
Thursday Nov 14, 2019
#52 | Australian comedian Daniel Muggleton interviews stand-ups from around the world about where they grew up, moving to the United Kingdom and what they don't like about the British. 
This week's guests are Norway's Pernille Haaland (@pdogcomedy) & Sweden's Evelyn Mok (@evelynmok)! 
We talk about the Scandinavian hierarchy (spoiler: Sweden's winning but Norway's the richest), Tall Poppy Syndrome, lots of tax, Sweden's first Japanese restaurant having Chinese cooks, indigenous people in Lapland and having a Catholic confirmation for the money. And having to catch a boat to get to school in rural Norway. 
This week's feature track is Bailen - Stray Dog. They're an amazing band out of New York City, go catch them live... dates at www.bailentheband.com
NEWS: Daniel Muggleton - Let's Never Hang Out airs on ABC Comedy Saturday November 16th, and it's streaming on ABC iView whenever you want! 
LIVE DATES: I'm on tour support Steve Hofstetter November 13 til December 2nd all over the UK & Europe. 25% off tickets with promo code Muggle, buy them at www.danielmuggleton.com/gigs 
Please subscribe, review and get in touch with us at theunionjackoff@gmail.com or on Twitter @TheUnionJackOff. You can hit up Daniel Muggleton on Twitter/Instagram @danmuggleton. 
#TheUnionJackOff with Daniel Muggleton is now in video, subscribe at www.youtube.com/danielmuggleton 
Produced by Vauxhall Comedy Club Labs