Episodes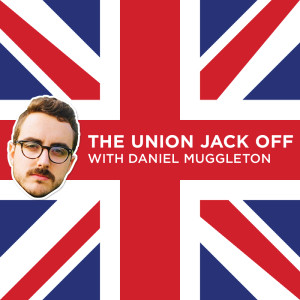 Thursday Nov 07, 2019
Thursday Nov 07, 2019
#51 | Australian comedian Daniel Muggleton interviews stand-ups from around the world about where they grew up, moving to the United Kingdom and what they don't like about the British. 
This week we've got double Sarahs... Sarah Callaghan (@sarahecallaghan) & Sarah Bennetto (@sarabennetto)! 
We talk about Sarah's first day in London trying to meet someone at the entrance to Hyde Park, crazy people on the open mic circuit, why English people love failure, and teaching English in Madrid even though you don't speak Spanish.  
This week's feature track is Montrell - Aeroplane, it gets released November 29th on Spotify & YouTube but we get an EXCLUSIVE SNEAK PEAK this week on the podcast. Get around them @montrell.band on Instagram for dates. 
NEWS: Daniel Muggleton - Let's Never Hang Out makes its TV debut airing on ABC Comedy Sunday November 10th at 9:15pm. Tune in mates! 
Please subscribe, review and get in touch with us at theunionjackoff@gmail.com or on Twitter @TheUnionJackOff. You can hit up Daniel Muggleton on Twitter/Instagram @danmuggleton. 
#TheUnionJackOff with Daniel Muggleton is now in video, subscribe at www.youtube.com/danielmuggleton 
Produced by Vauxhall Comedy Club Labs.